Sustainable Eco-Friendly Packaging
As one of our core principles, we are committed to reducing our environmental footprint, without compromising on the quality of the product.
We manage our production, packaging and delivery with only what is needed. We have a zero waste policy and we recycle absolutely everything we can, avoiding unnecessary materials and waste-producing materials.
Our glass bottles
Our oils are presented in high quality glass bottles. We use amber bottles for light protection against oxidisation of the natural, plant-based oils so the quality of our oils are not compromised.
Our bottles can be reused and recycled endlessly without loss of any quality.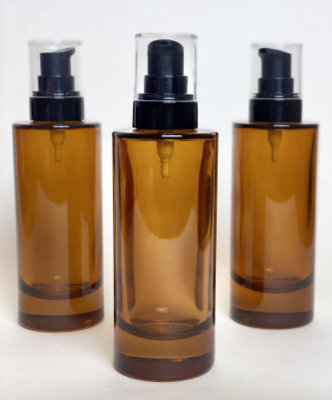 Refills
We love the concept of refills and are currently in discussion with our retail partners to lauch Diya Refill. We are however unfortunately unable to offer refills to online customers at the moment - this is something in our pipeline to work on.
Our labels
Our labels are environmentally friendly, non toxic and 100% recyclable, and printed with recyclable ink.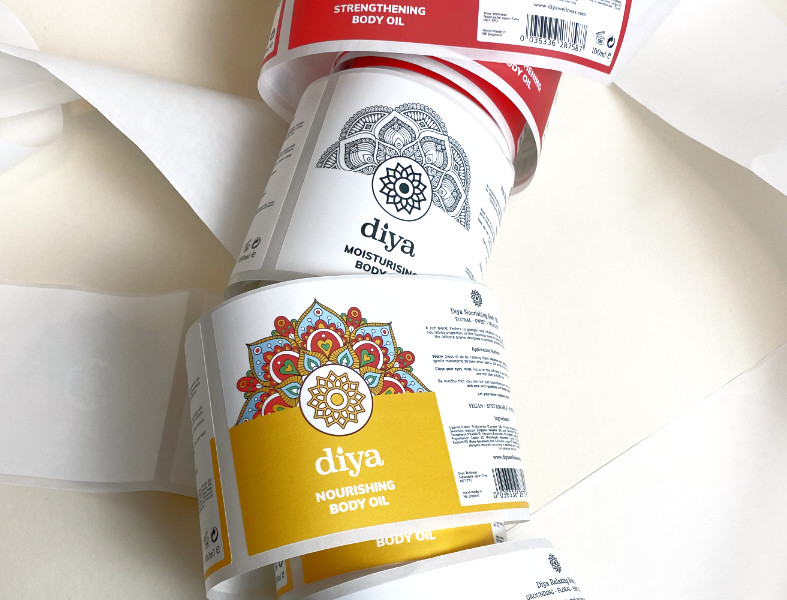 Shipping boxes
Our boxes are recyclable and made from a minimum of 75% recycled fibres. We use natural shredded paper to fill up the boxes. They are made from 80% recycled material and is 100% recyclable too.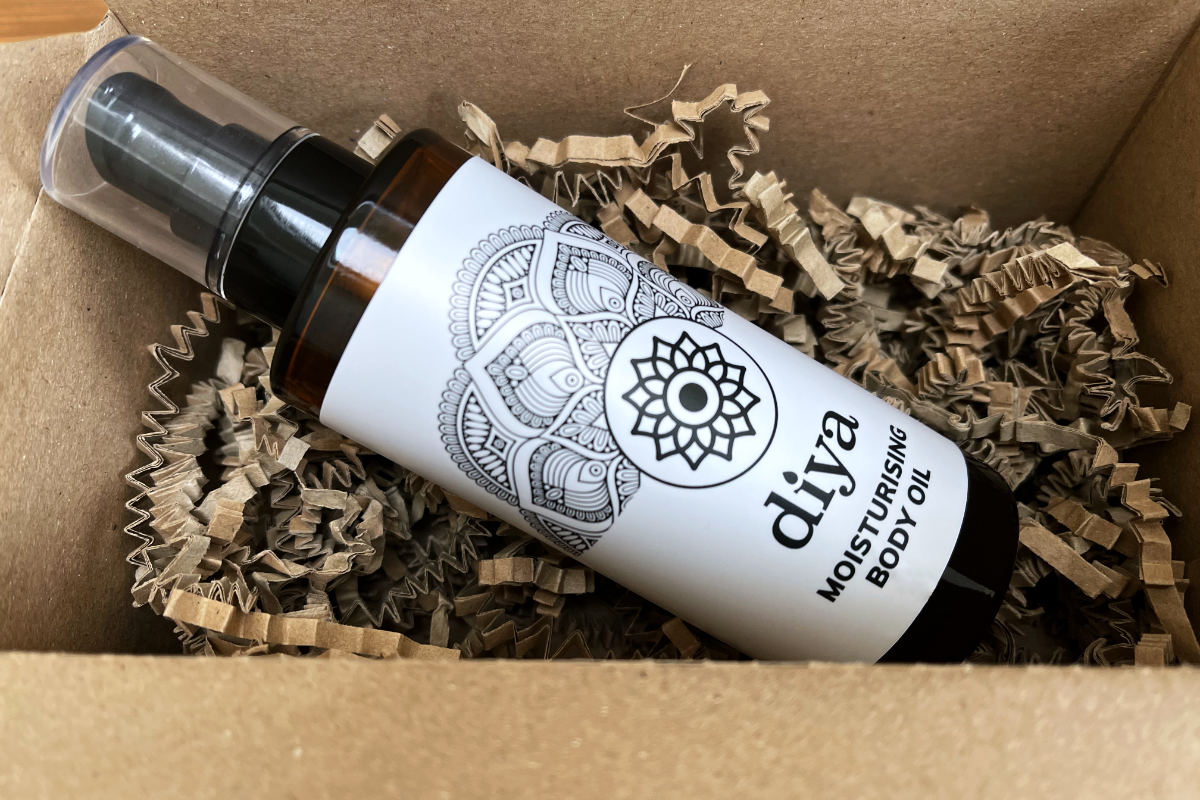 ---
Our future goals
We are constantly challenging ourselves on our environmental footprint. While we are not 100% plastic free at the moment, we are constantly striving towards this goal.