The Power of Turmeric
Turmeric or Curcuma Longa is a perennial herbaceous plant of the ginger family. The pure turmeric essential oil used in our blends come from India and is steam distilled from the roots. Turmeric contains Curcumin which is known to have powerful antioxidant and anti-inflammatory properties.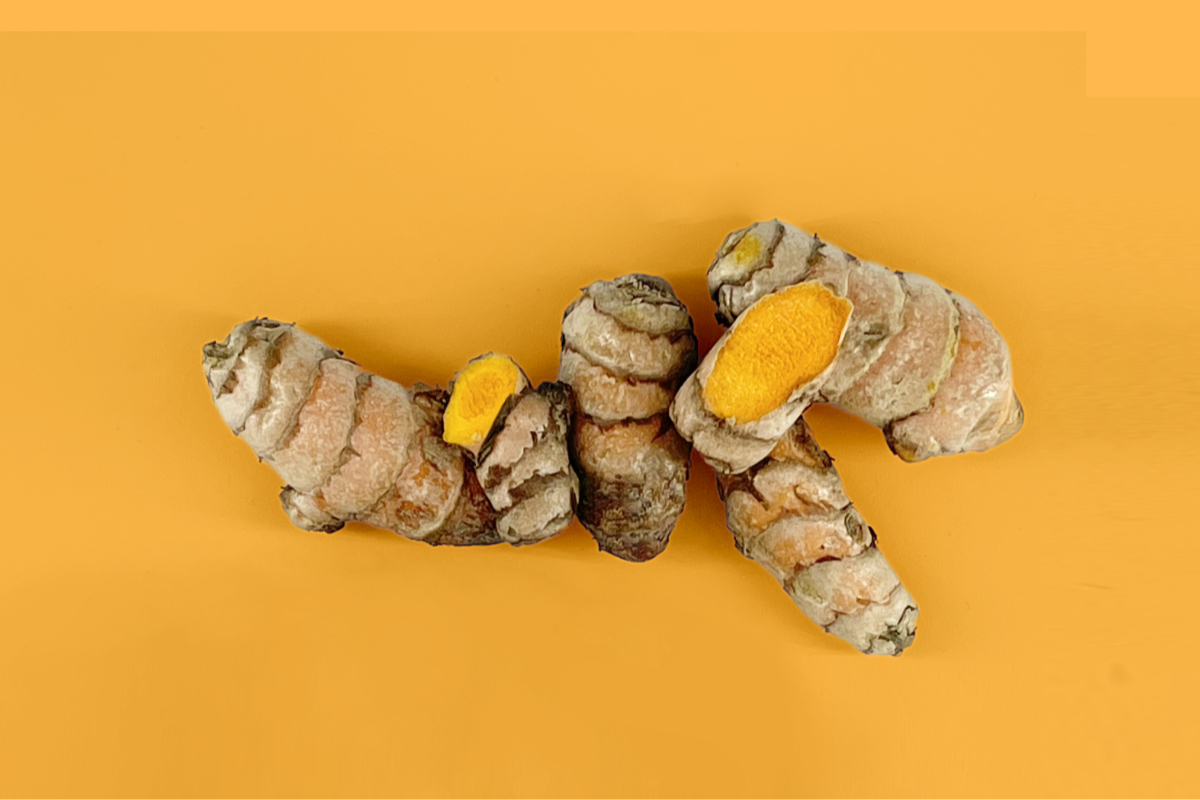 While only a few skincare products include turmeric in their blends, incorporating turmeric in massage oils is common in South Asia. I grew up enjoying turmeric in cooking but my mother also introduced me to turmeric in skincare - I still remember using her fine homemade turmeric scrub and mask.
Turmeric helps relieve inflammation and stiffness in joints. Massaged on affected areas, turmeric can help reduce pain, soreness and tenderness. Our Strengthening blend is perfect to help your tired, sore muscles and joints to recover post workout and after a long day.
Curcumin is excellent for use in skincare as it helps with pigmentation of the skin. It can help promote clear, smooth skin and even out skin tone leaving your skin healthy. Our Nourishing oil is a rich blend incorporating turmeric, designed to deeply moisturise your skin.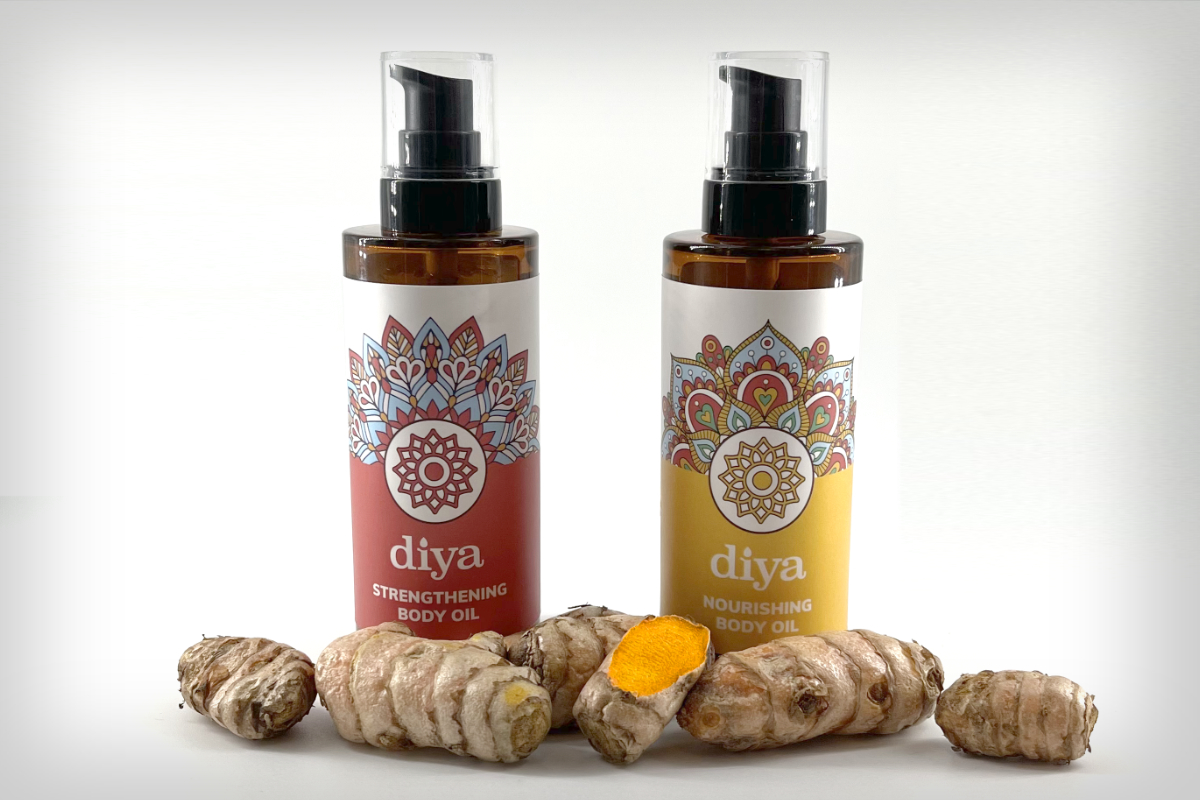 Diya blends are about balance and harmony - we have carefully blended our turmeric essential oils in our Strengthening and Nourishing blends to be delicately scented and to leave no stain when applied on skin.
As turmeric is known for helping uplift mood, we have designed our blends to give you a soothing and revitalising experience whilst promoting wellbeing of your mind.