My journey with Diya
Adventure, challenge, people, food, running, self-care, positivity, smiles – that's what I'm all about. Hi, my name is Vino Subramaniam, Founder of Diya Wellness, and this is the story of my journey with Diya.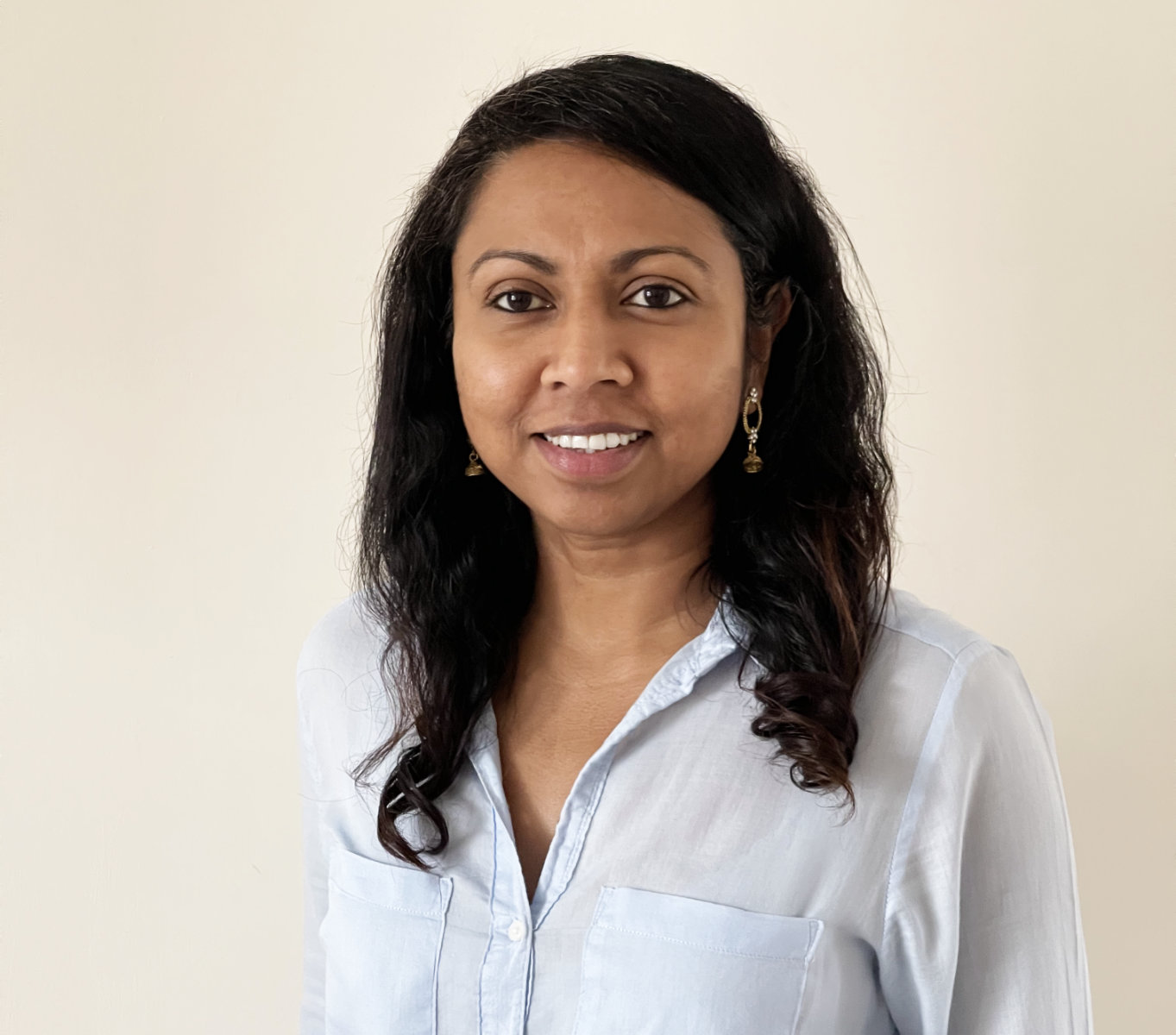 My mission with Diya is simply to reconnect elements of ancient Indian recipes to modern lifestyles, promoting a happy, healthy and beautiful body and mind whilst introducing a whole new generation to the wonderful experience of natural ingredients.
Having lived half my life in Malaysia, I came to Newcastle to pursue my degree in law and ended up settling down in this lovely part of the country.
I worked in the legal field for 11 years which I absolutely enjoyed. I then joined my husband on several business ventures which gave me a whole new experience and confidence to venture further.
I am also one of the coaches for 261 Fearless in Newcastle, a global non-profit social running network that empowers women through non-competitive running, and I love running with my fearless friends.
As I started discovering myself, I found a burning passion and dream to create something close to my heart and heritage whilst keeping sustainability, self-care and modern-living in mind.
I grew up enjoying clean, sustainable, natural ingredients - coconut oil from my grandfather's coconut plantation to my mother's fresh turmeric from our garden. As a mother of 2, I am now introducing these beautiful ingredients to my children.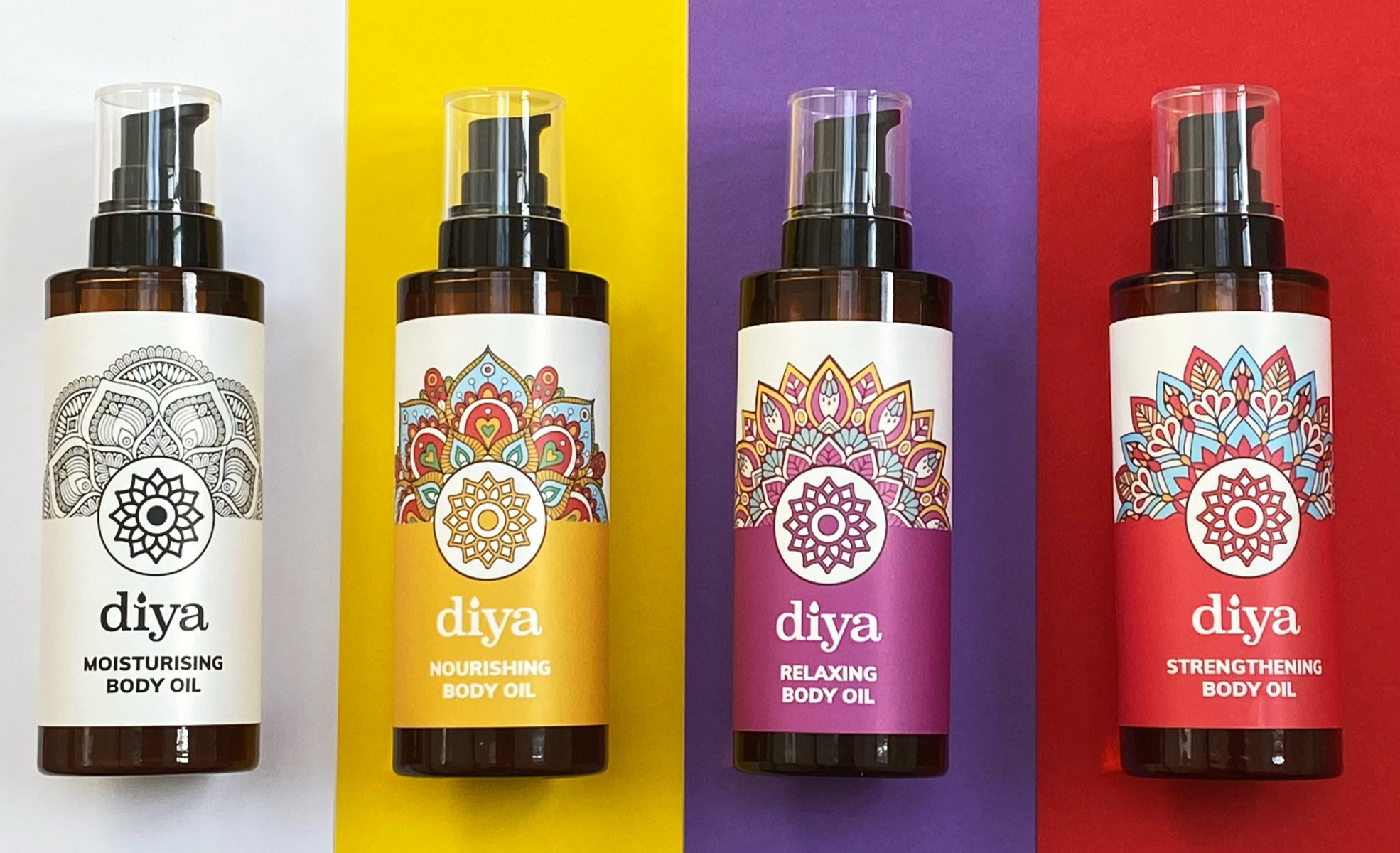 The 2020 lockdown gave me the time and opportunity to weave together my ideas and recipes to realise an actual product. I knew it was then or never - my dream, passion, hard work, experience, experiments, research, desire, hope all put together as Diya!
I am my business - I handcraft my oils in a dedicated space in my home, I do my own marketing, promotion, packaging and product design with some help from my husband. I have 2 brilliant little helpers who give me a hand with photography, creative ideas and make me a cuppa when I am busy :)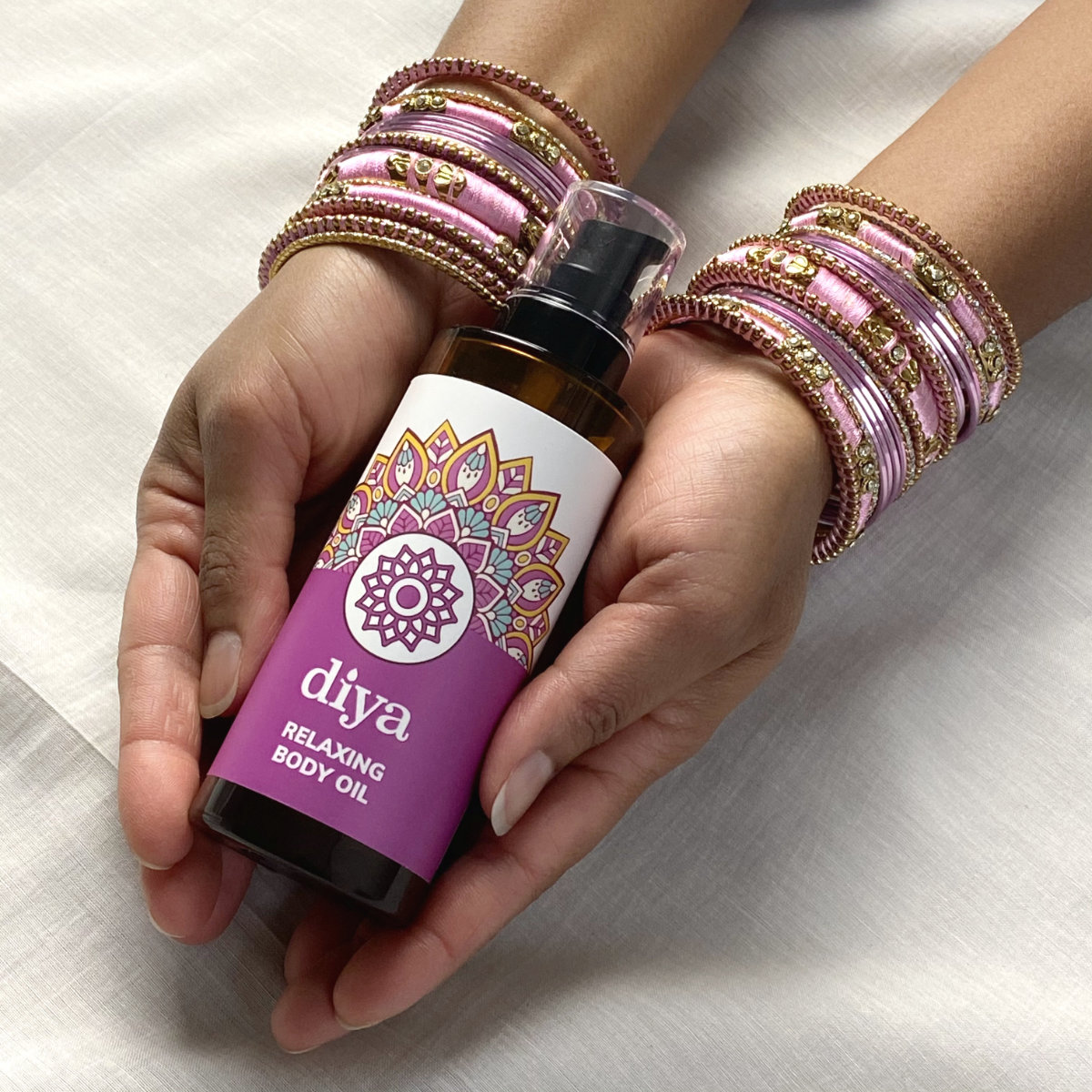 I was brought up to be respectful of the nature. We made do with what we had and reused everything we could without creating any unnecessary waste. I'm grateful to my family for teaching me these principles as these are the core values of Diya.
4 months since our launch and my journey with Diya has been challenging but wonderful. Every order that comes in puts a smile on my face and every positive review warms my heart. Knowing Diya is keeping you and your skin happy and healthy makes me believe in myself more.
We are still very young in the industry, still finding our feet, still learning and growing but constantly striving to deliver our very best to you. I have many new products in the making and lots of ideas I want to bring to you in the coming months and years.
---
To all Diya customers, friends and family, thank you for joining me in this journey - your support means the world to me. I am excited and hopeful to see what the future brings to Diya and I.
Take care and let your inner radiance shine!
Lots of love and light,
Vino Subramaniam
Founder of Diya Wellness