Diya Massage Ritual
Self care is something that has been central to ancient living. Modern lifestyles being hectic however has resulted in many of us denying ourselves the attention we deserve.
At Diya, we believe in supporting and championing the importance of overall well-being. Both our mind and body need all the care and love we can provide. Taking the time to look after our overall wellness will pay great dividends in helping us flourish and grow.
Our wellness oils have been created to help nourish your skin and restore harmony to your mind, body and soul - we have found the following ritual immensely helpful.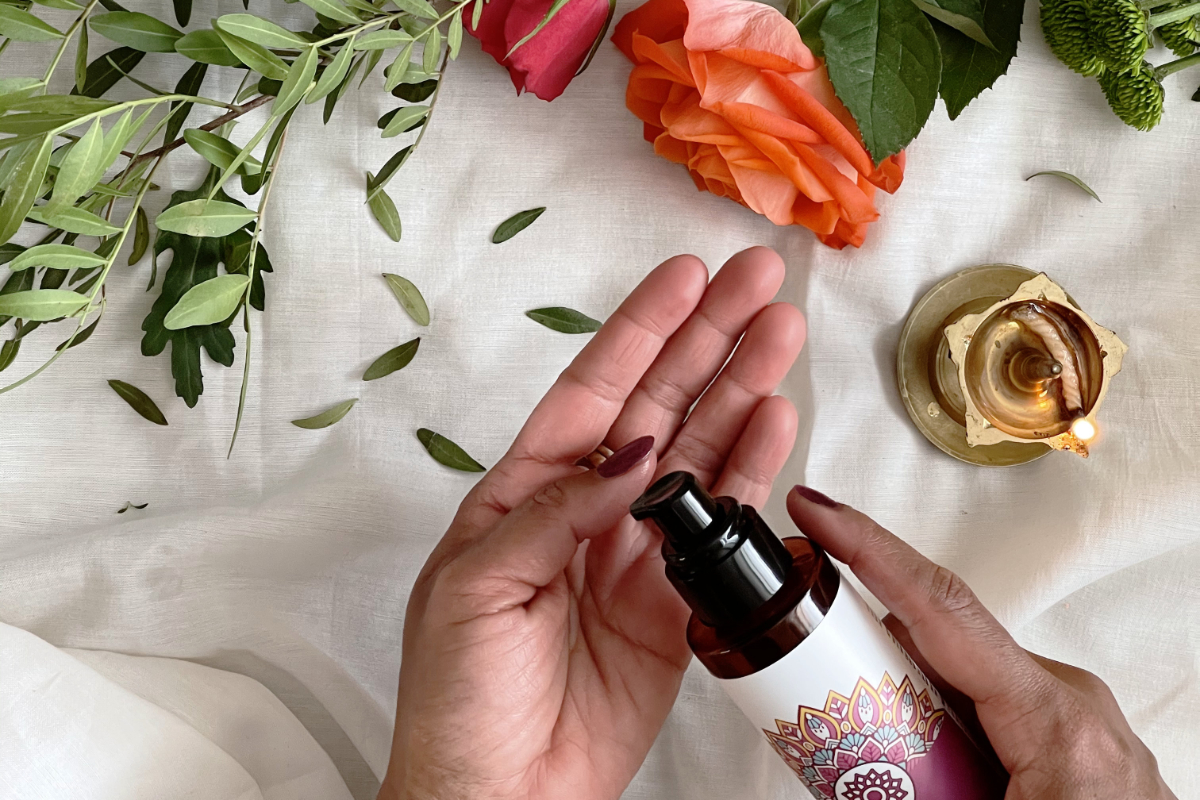 ---
Diya Massage Ritual
A simple, mindful, soothing massage to empower your mind and body
Get comfortable and relax
Warm drops of oil by rubbing them between your palms
Apply a small amount with gentle massaging strokes. Use a circular motion on joints and long stokes on limbs
Pay particular attention to small joints and tensed areas (back, shoulders, wrist, fingers, head, scalp). Yes, all our oil blends can be used for head massage too.
Whilst massaging, close your eyes and enjoy the divine aroma of the blend whilst focusing on the softness of your skin and the warmth that enfolds you.
Focus on your breathing to help you unwind. Take a couple of deep breaths - consciously breathe in positive energy and exhale frustration and negative energy. Try to clear your mind and let go of what's weighing you down.
Finish your massage feeling calm and grounded.
Let your inner radiance shine.
---
Vino Subramaniam