Hair Oiling
Growing up in a South Indian family, hair oiling was a cultural tradition. Every Saturday my mother would come to me with some sesame, castor and coconut oils in a pot. She would massage my scalp and apply the oil blend from the roots to the ends of my hair - a practice that I thoroughly enjoyed!
Massaging the scalp helps stimulate blood circulation and promote healthy hair growth. Treating hair with oil helps to deeply condition and replace any protein loss. From experience I have always found hair oiling very soothing and calming. Many claim that hair oiling helps release heat from the body and one cant deny the stress relief.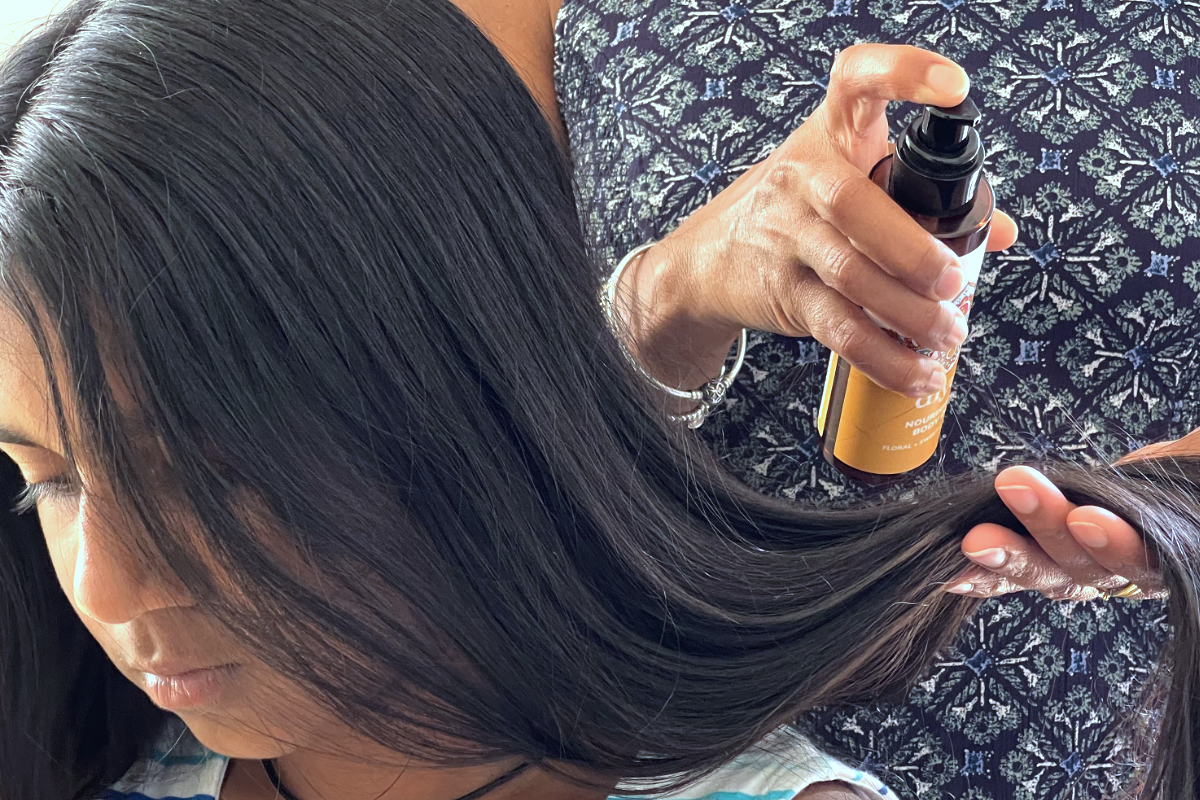 I now continue this weekly ritual - I make sure I take the time to oil mine and children's hair. It's a very relaxing selfcare practice and my children enjoy the bonding time.
Diya as hair oil
Diya oils can be used for all hair types. Our non greasy, nourishing oils are packed with nurturing properties from our diverse blends of carrier oils and essential oils which include some of the following:
Castor oil is popular a hair care ingredient in South Asia and it is rich in vitamins, minerals and proteins.
Sesame oil is known for eliminating toxins while relieving stress.
Coconut oil is loaded with fatty acids and is therefore perfect to prevent hair damage.
Rosemary is known to stimulate hair growth.
Ylang ylang is known for regulating and balancing oil production in your scalp whilst leaving hair conditioned.
Application
Apply a few drops of oil and massage your scalp with your fingertips.
Put your hair in a bun or tie it into a plait.
Cover with a warm towel or shower cap.
Leave overnight if possible or 1 - 2 hours before shower.
Shampoo and condition as usual.
Enjoy the stimulating aroma of our blends during application. Have a therapeutic experience looking after your mane and enjoy your silky, soft, healthy hair.
---
Vino Subramaniam