Diya Turns One! 🎉
We have had one amazing journey in our first year. Starting off with just the body oils, we have now introduced bath salts and wellness gift sets to our collection. We've been extremely busy with production - for a startup business this is always a great problem to have. I hosted my first market ever, and then jumped right into the deep end, hosting a pop up stall in John Lewis Newcastle.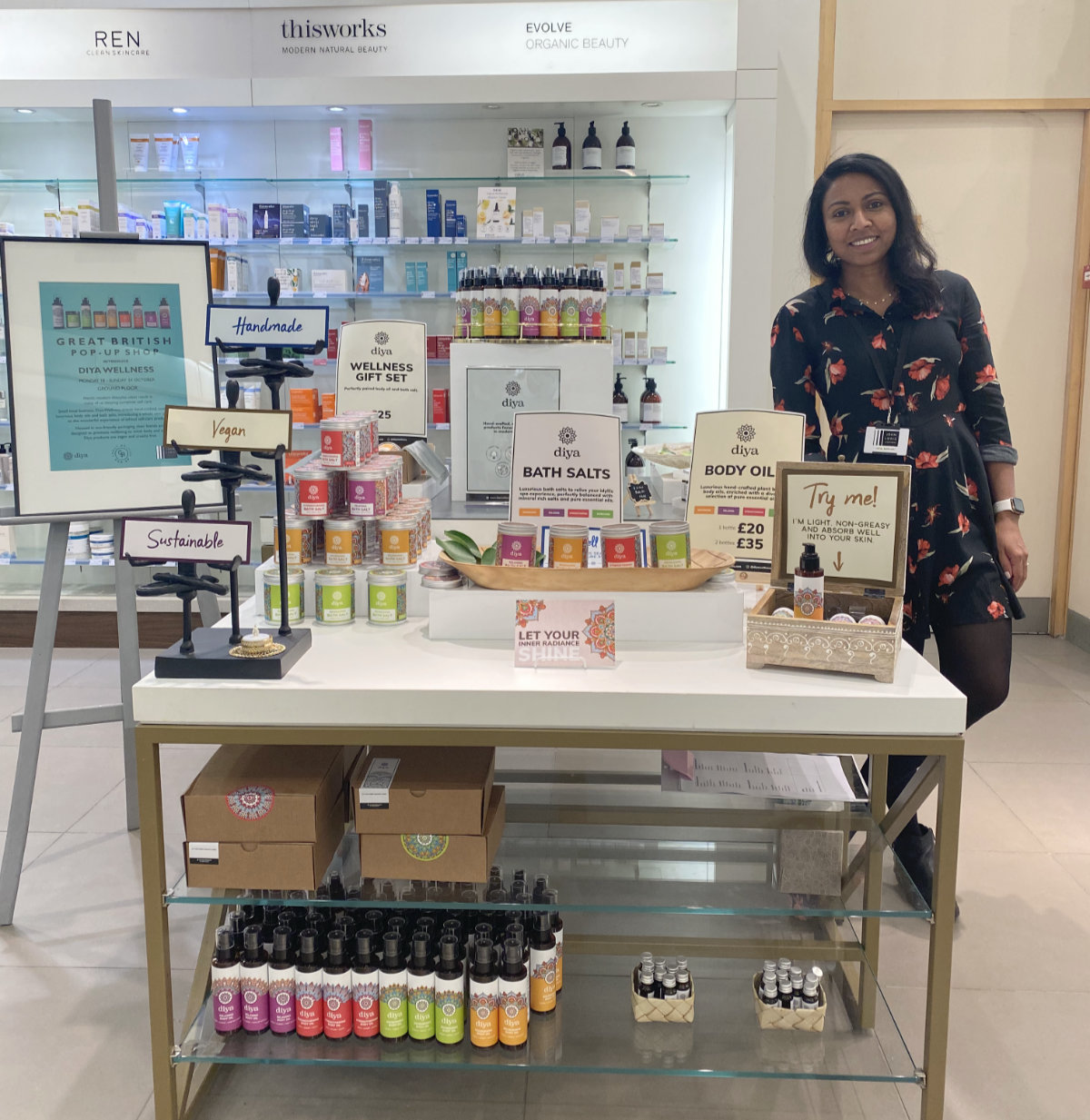 The most difficult thing I had to do to get here is to - BELIEVE IN MYSELF! Something that I was only able with all the love and support from my family, friends, fellow small businesses, 261 Fearless running buddies, early supporters and new customers - thank you all for being a part of my journey!
Stepping into our 2nd year, we are holding tight to our pledge to sustainability and will keep striving to improve ourselves.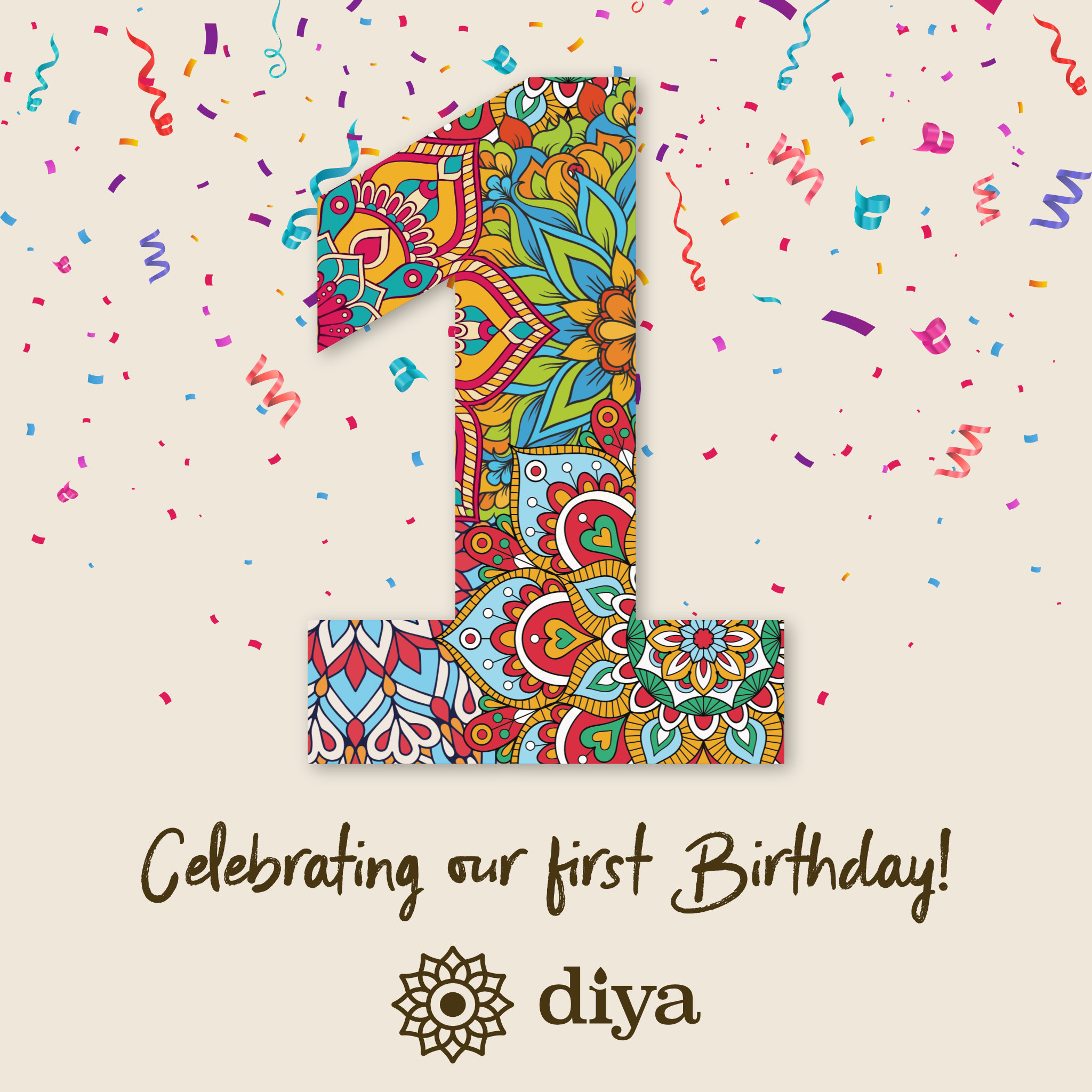 We have many new ideas and products that we would like to share with you so watch this space! We are planning a new product launch in January to welcome 2022. We also have some interesting collaborations coming up. You will be seeing Diya products in more independent stores who share the same ethos and values as us.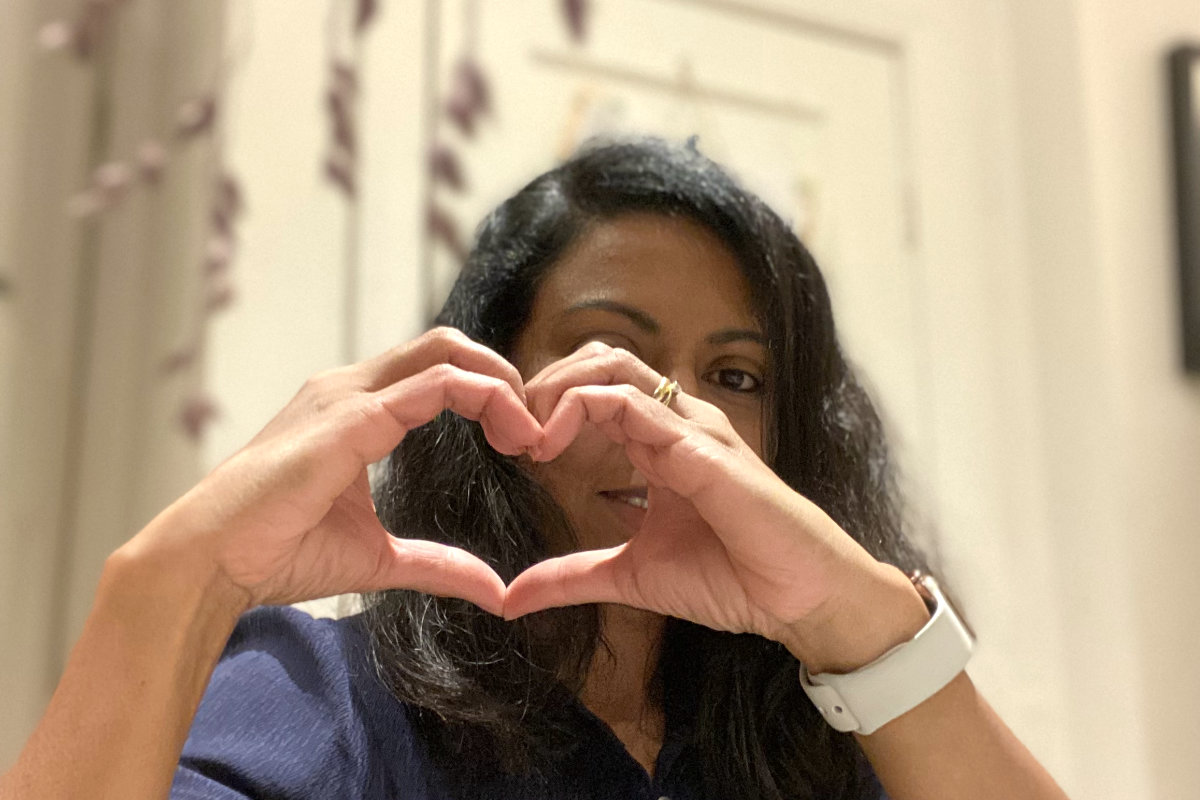 At the moment, we are busy getting our online orders ready for delivery - keep the orders coming! If you are local, please come and visit us at:
Yoga X Life Christmas Market on 3rd December 5pm-9pm at Yoga X Life, Portland Rd, Newcastle upon Tyne NE2 1DW
Sister Shack Christmas Market on 11th December 12pm-5pm at the Old Coal Yard, Elizabeth St, Newcastle upon Tyne NE6 1JS
Colour Friday Giveaway Winners 🎁
The 4 lucky winners of our Colour Friday Giveaway will be announced later today. Thanks to all who took part and help spread colour to grey!
Shop small, shop ethical and shop local this Christmas!
Lots of love and light,
---
Vino Subramaniam